Trademark use is as important as its registration, because it affects its validity. The well-known and now popular author of different works of protest and street art, famous for his anonymity, Banksy, has lost his well-known Flower Thrower trademark as a result of not accrediting its use and bad faith registration.
Do you want to know why this has happened? Read about it below.
In 2014, the company Pest Control, which claims to be the guardian of Banksy's interests, managed to register Flower Thrower as a European Union figurative trademark.
The protection it sought for its trademark was for up to 11 products and services, mainly marketing or merchandising, (printing products, clothing, bags and toys, among others).
When a trademark is granted, from that very day, the Offices legally grant the trademark owner a period of 5 years to use it under its protective umbrella. After that period, if the owner has not made use of their trademark, a third party may seek to have it invalidated, despite its 10 years of exclusivity. In 2019, Full Colour warned that Banksy had not used his trademark, so they tried to cancel it, something known as 'cancellation action.'
To back up their action, Full Colour requested proof of use for all products and services granted. And not only that, they also said it was registered in 'bad faith' in order to prevent others from selling products with that famous image.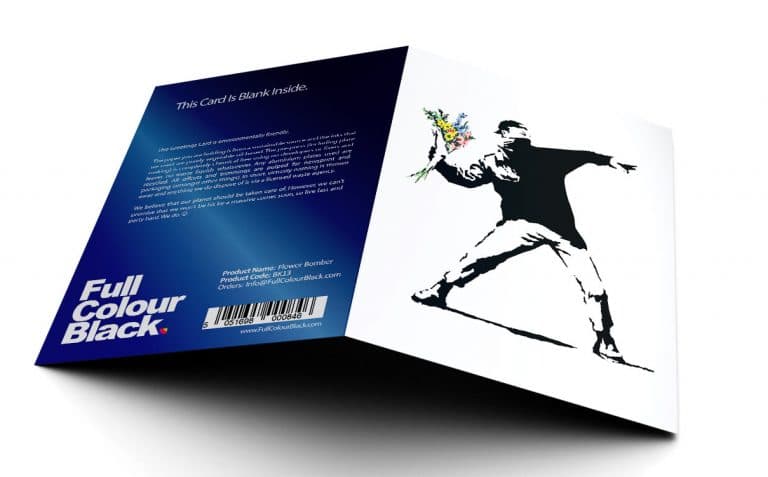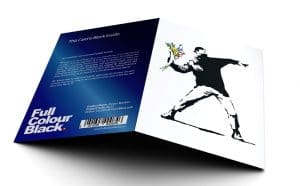 Did Banksy fail to prove use of the trademark?
Banksy did not prove any use of his trademark. Furthermore, mid way through the hearing he opened a shop in an attempt to prove that the use of his trademark was real, selling products with his work, something that Full Colour used against him and that the EUIPO frowned upon.
Another reason that played in favor of Full Colour was what is called bad faith registration. Without there being a legal definition of what it actually is, its accreditation is based on several criteria:
That the trademark owner, (in this case, Banksy), may be aware that a third party is using a sign equal to or very similar to his own.
That, through its registration, they intend to prevent that third party (in this case, Full Colour), from freely using the sign.
The territorial protection of both signs.
Regarding the first two requirements, Full Colour provided extensive evidence in subsequent documents of Banksy's complicity in the free distribution and use of his works.
In his defense, Banksy tried to discredit the evidence provided by saying that the period was unknown and that he does not allow the sale of his works for commercial use, but only for personal use.
And what happened in the end?
After analyzing all the evidence and documents provided:
Banksy did not provide evidence of use of his trademark prior to the cancellation action and it was concluded that there was bad faith as it was a trademark registration that was never going to be used and was simply intended to prevent others from doing so. It was an 'abusive and dishonest' use of the registration.
It is important to note that this does not imply that he has lost the copyright on his work which, being anonymous, is 70 years from its creation, (70 years after his death if he were to reveal his identity), but he has lost, at least for the time being, the right to exploit it as a trademark and prevent third parties from selling postcards with the image of his work.
Conclusions on trademark use
Remember that a trademark must be used within 5 years after it was granted for the products and services requested. Think carefully about which types to choose and if in doubt, check with us. Protection cannot be extended thereafter, but it can be reduced.
The evidence supporting the use of your trademark ranges from invoices for the sale of products or services, marketing actions, investments, and a belligerent attitude towards third-parties who may try to copy your trademark. We will help you with your opposition!
Finally, if you want to remain anonymous like Banksy, no problem, you can apply for the trademark in your company's name, in your own name or together with several friends or partners. We will make it easy for you. But already mentioned… do not forget to use it!
Using a trademark is as important as registering it.